Content Strategy & Copywriting
Unify your brand messaging and engage your audience across all media with content strategy and copywriting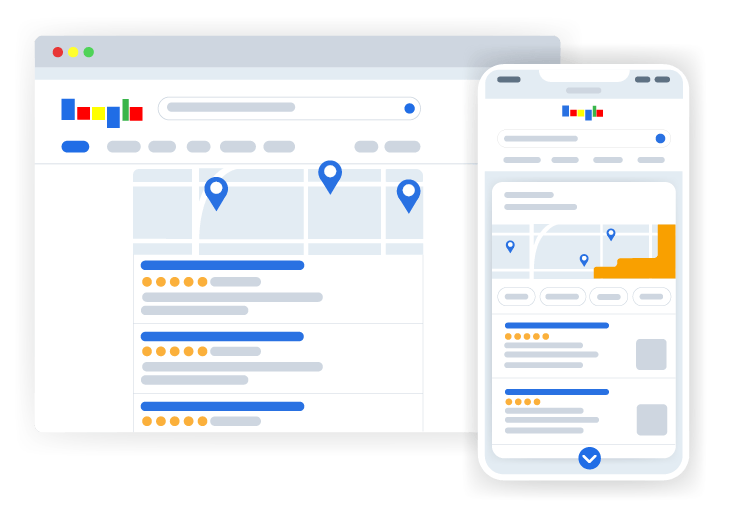 Let me guess; you got your new website up and running and it's still not ranking on the first page of Google, Yahoo, and Bing for keywords relevant to your business.
It's a little known fact that after proper website coding and site structure, website content is the most important factor for SEO (ranking well organically with the search engines). There's also a very strong correlation between more pages on a website and more organic traffic.
When it comes to SEO, on-page content is one of the most important factors for ranking well. AdInfusion offers an affordable, turnkey solution for adding quality content (service pages, news, blog posts, white papers, etc.) to your website to improve your SEO and outrank your competitors.
AdInfusion helped our automotive business with a new WordPress website design. Then got us ranked quick, and we immediately got new leads because of them. Easy to work with. A+ experience.
Hammad Naveed
Smogmart
AdInfusion and crew are awesome. Matt's an SEO / Marketing Guru. Cannot recommend him more highly for web design, SEO and social media marketing.
Alice Strombom
Law Office of Alice Strömbom
AdInfusion is the place to go for your website needs. Matt and his staff are pure genius. They will get you ranked on google quickly. Their website designs are amazing. They created a beautiful website for us, got us ranked quickly on google and control our social media. 5 stars is not enough to explain what AdInfusion can do for you.
Ben Orlando
Pacific Grass & Turf
I believe I've described Matt as a SEO ninja on multiple occasions. He pulled us from page 4 to page 1 for our most valuable keywords. He was able to rank us on page 1 in minutes for some of the smaller towns around us. My mind was blown. He's very knowledgeable and dedicated to his craft. His high energy helps him to crank out huge amounts of work at a time. Touch base with him and let him blow your mind too.
Brennon Williams
Smart Wash
Hire an SEO company that practices what we preach. Contact AdInfusion today.
Writing Content with a Focus on Branding
Showing the human or personal side of your business can benefit you in many ways. Most people prefer to give their business to companies that have personality and human tone in their writing style. Whether your business is B2B or B2C, developing and retaining a consistent brand voice across all facets of your digital marketing plan is vital to to constructing long lasting user relationships that will amplify customer lifetime value.
"AdInfusion became an extended member of our team"
Tanya Gianotti G4 Lux Limousine Service
Identifying and Relating to the Target Audience
It's never a good idea to make assumptions about a general demographic for your business, nor try to convert them with a generalized or scripted sales pitch.
Doing research on your ideal audience, down to a consumer profile level, and identifying their affinity category is necessary to understanding their wants and needs. By connecting to them with content that specifically addresses their questions or needs, effective content-writing will help facilitate the conversion process.
Rich Dudek Law Office of Richard T. Dudek
"AdInfusion is without question the #1 choice if you're looking for SEO to grow your business."
Writing for Different Media
In addition to content being relevant to your audience, you also need to make sure your content is delivered in a way relevant to each platform you distribute it on. The wording and style of a whitepaper case study would not work if shared directly as a Facebook post; its will lose its effectiveness. Potential customers are at different phases of your conversion funnel based on where they interact with your brand. Content across your digital presence needs to have a consistent theme, while also exhibiting versatility to take advantage of the attributes each unique digital platform offers.
SEO-friendly Copy and Creating Valuable Content
Organic traffic generated from search engines is still the most effective way to generate leads for your business. Having content written with SEO and highly ranked keywords in mind will vault your business over your competitors and help get your website ranking accordingly. By creating valuable content that will garner links from websites with high domain authorities, your website will see an increase in ranking, traffic, and more interested, qualified leads.
Rich Dudek Law Office of Richard T. Dudek
"AdInfusion is without question the #1 choice if you're looking for SEO to grow your business."
Optimized Copy for the Most Effective Landing Pages
Landing pages are an integral part of a user's point of entry into a business' conversion funnel. To get users to convert on them, landing pages must have a concise, informative header, a persuasive call-to-action, and explain why your product or service is better than your competition's. The content on your landing pages can be the deciding factor between a successful conversion and a lost potential lead.
Enter your website url below:
See why the smartest companies use AdInfusion to fuel their organic growth.
Hiring AdInfusion was the biggest impact investment of anything we've done to date.